About Us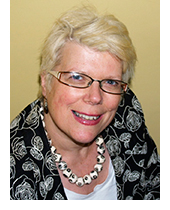 Dr Carrie Pemberton Ford's Experience

Co-designing new gender and diversity auditing tools for the Australian Mining Industry


Coaching, mentoring and establishing a new on line forum for coaches and mentoring – IFPC.biz


Enabling senior leaders to improve their capability in organisational development, stakeholder mapping, fund acquisition, prospect qualifying and future focussed ideation for service development


Designing and tutoring empowerment sessions for women risers in organisations


Conducting independent organisational structure reviews focussing on the development of diversity and the cultural challenges impeding inclusion


Training people in leadership, project management, benchmarking, rapid review, surveying, focus group management, dip sampling, inspiration, mindfulness, and business modelling.


Designing and facilitating strategic workshops for executive teams, partnerships and boards


Working with 'stuck' organisations to free up collaboration and energy for new projects and outreach programmes.


Developing on line networks of researchers and enabling the co-ordination and efficient report production from distributed academics and practitioners.