About Us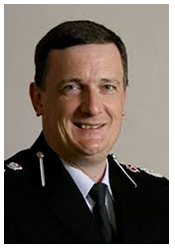 Grahame Maxwell
Grahame is a Mediator and a CIPD qualified Life and Executive Coach/Mentor with an undergirding training in Cognitive Behaviour Coaching , alongside having accrued 20 years of senior leadership in the public sector, so whether you are looking for Board turn around and the development of some rapid budget driven changes, or a more leisurely transformational renewal of your public sector business area, Grahame is one of our team ready to come and take a view. Grahame is also an associate in the Cambridge Executive Coaching team, alongside Carrie and Jane and looks forward to mentoring or coaching leaders in tight corners or with heavy loading from which they need to 'step back' ,assess and regroup.
Grahame Maxwell has overseen some impressive turn arounds in policy and practice in UK Policing during his tenure as a Senior Police Officer in UK Policing. He was the UK's Association of Chief Police Officers policing lead from 2004 to 2010 on Human Trafficking, and the Serious and Organised Crime Agency (now the NCA) programme director for programmes 14 and 15. From 2001 to 2009 he was involved nationally and internationally with issues around Organised Immigration Crime and Human Trafficking. He established the UK Human Trafficking Centre, and was the Programme Director for Operation Pentameter.
He was a forthright member of the Government's Migration Impact Forum, a passionate and skilled advocate in progressing the development of capacity in both the Gang Master's and Licensing Authority (now the Gang Masters and Labour Abuse authority) and the drawing down of funds into community partnerships to enable improved integration and addressing smuggling and Trafficking crime types.
A former Chief Constable, Grahame managed a budget of some £140m and a workforce of approximately 2700 people, up in North Yorkshire, and successfully embedded a new Transformational culture into a transactionally dominated work place. Under his leadership the organisation moved from overspend to working within budget and sustainable. His ability to review the budgetary challenges of large organisations and bring in practical, deliverable and sustained change has been proved on numerous occasions – a fact underlined by being the head of ACPO Finance and Resources Business Area from 2009 – 2012.
He brought into his team the Leadership programme "Leading the Way" which enabled the transformation of significant layers of the leadership team, into a turn around on the way in which business was done, and has sustained ongoing change since he has moved onto consultancy.
From 2009 to 2012 Grahame was Head of the ACPO Finance and Resources Business Area, Member of Home Office High Level Working Group, HMIC Value for Money Group, Police Commercial Forum, Board Member of PMAS and Treasurer for the FBINAA European Chapter.
Grahame is a member of the FBINAA (Federal Bureau of Investigation National Academy Associates) European Chapter – a network which reaches across into Europe, with multi-lingual capacity, enabling a European policing and public protection element of IbixInsight's work. We are delighted to have Grahame's experience, insight and change making capacity in our team.
Do be in contact if any of his areas of expertise, matches your requirements for strategic thinking, sustainable business change management, and the introduction of powerful transformational leadership as 'business as usual'.