About Us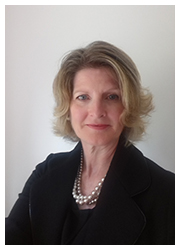 Jane Brookes
Before joining our team of Associates at IbixInsight Jane spent two decades managing teams and individuals in UK Policing, enabling effective and empathetic response to the diverse needs of communities and partnerships, many of whom were experiencing profound social or economic pressure, and maximising the ability of her own organisation to adapt and respond to an increasingly personalised, fully accountable regulatory world, with innovative can-do energy.
Jane believes passionately in supporting and encouraging people to develop their own skills and knowledge and to understand their impact on the organisations in which they work, to adapt and flourish. It is this combination of being personal and empathetic, along with seeing the requirements of the wider organisation, which has given Jane her edge and consistent results driven delivery, in the environment of a public sector service under intense pressure to keep UK civil society in public and private safety.
Jane has worked in developing strategy around equality and inclusion within the service, has a deep understanding of Child and Adult Safeguarding requirements, and the necessity of developing 'reporting resilience'. She is currently developing her professional skills as a performance coach – an area of work shared with Ibixinsight director Dr Carrie Pemberton Ford.
Jane understands the importance of building strong flexible networks whether in advancing the needs of BAME, LGBTQ or indeed women within corporate cultures – where systemic foreclosures have become 'invisible' but cause ferocious problems for addressing issues of equity, representation and fairness.
She is a member of the Chartered Management Institute and an active national committee member for the British Association of Women in Policing (BAWP). BAWP promotes and advises organisations such as the Home Office and College of Policing on best practice and issues regarding gender within the policing context in particular.
We are delighted on the IBIXINSIGHT team to have Jane now working with us, and look forward to hearing from those of you who recognise in Jane's skill set, just the consultancy mix that you require to take your organisation that next step forward in its journey towards full equality, safeguarded resilience and sustained community engagement.