About Us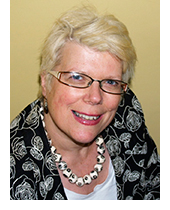 Dr Carrie Pemberton Ford.

Carrie has been creating spaces for dialogue, review, creative conversation, diversity, inclusion and harnessing the power of cultural translation across a wide range of organisations for over two decades.
Before establishing the consultancy IbixInsight LLP, Carrie worked in Africa establishing the ISTHA in Bunia and Women's development centre in Ituri Province (1987-1990) where she developed some of her signature skills in innovation, resilience building, transformational leadership, gender inclusion and the essential component of integrity across all activities, at both personal and organisational levels.

Carrie has consulted widely on the area of inter-cultural translation, and the importance of developing culturally intelligent working teams. Carrie has an on-line presence as an executive coach and mentor, recently becoming a founder member of the new web based initiative to encourage self-management and enhance mentoring capacity in organisations IFPC.biz.
She has great track record in assisting individuals and facilitating teams to realise their full potential, with a sensitive understanding on many of the common issues which cause numerous team enterprises to fail or underperform.

Carrie is adept in distilling the key areas to be addressed in working with teams undertaking review exercises, and highly creative in the creation and holding of safe space, the development of individual's capacity to communicate and attend through the facilitation of active listening exercises and enabling people to explore the challenges which face their organisation and teams.
Carrie's most recent work has been exploring how networking utilising the power of IT, mobile and Web 2.00 can be utilised to achieve exponential change through the development of 'clusters for change'.
Carrie's ability to distil the outcomes of events and enable the incorporation of the whole organisation into a momentum for focussed change has been realised across the NGOs, businesses and the Public Sector organisations in which she has worked. It is this Future Search capacity and the ability to discern and develop with whole organisations a compelling narrative for future strategic direction which is one of IbixInsight's most valuable propositions for your company.