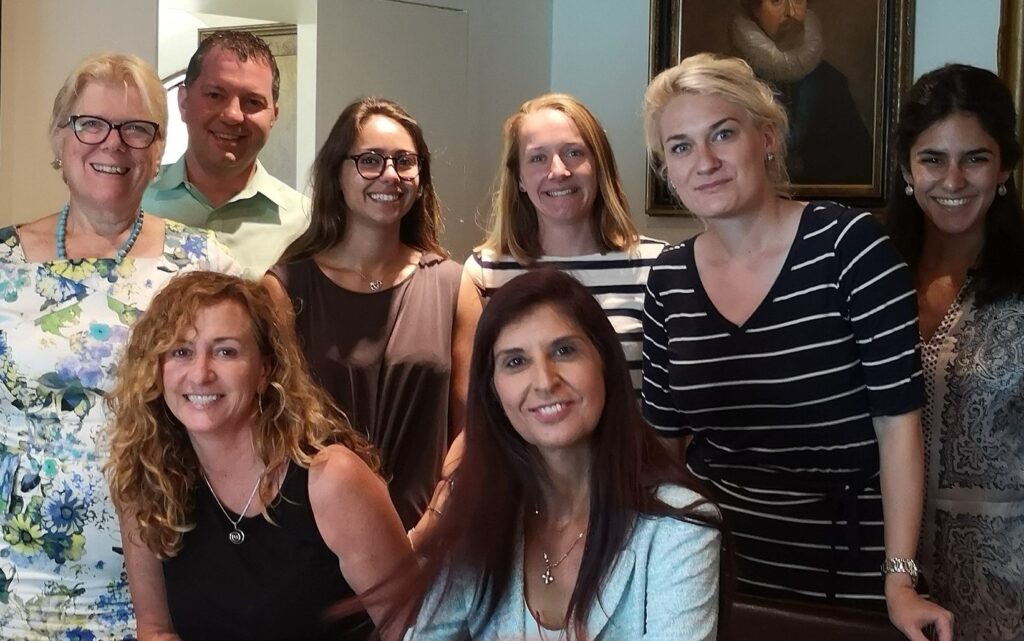 Gender has been widely subsumed by many as a catch all for issues pertaining to the inequalities which women may face across their lives. But the term also invites us to respond to  the challenge of running out equality in our societies for men, women, girls and boys. Gender has classically referenced either of the two sexes (male and female), and drawn our attention to the multiple, heavily encoded, socially enforced, and historically embedded cultural differences which have accreted around our biological differences, conventionally physically rooted in differentiated reproductive function. Gender Impact, is an inclusive term, inviting us to look at the role of culture and social coding in our embodied lives, especially in our LGBTQi aware world. Our work over the last decade has predominantly explored Gender Mainstreaming, Gender Impact reporting, the Gender Pay Gap, and the Gender Health and Educational gaps which can be mapped internationally.  Women and girls are the ones who we see again and again on the underside of gendered inequalities, systemically established over centuries of encoding.  Change is coming, but it requires intentional investment and sustained resources to see the equality, respect, and flourishing for all, regardless of gender, that many in the C suite now take for granted in the third millennium.
Women and Gender Impact:  When asked the open question: 'How do you think your gender has affected your working life?'  women graduates in Cambridge read this as to whether their gender had been an issue or problem for them specifically in the workplace.  Concerns that Gender inequality or bias, even in the privileged environment of a University town such as Cambridge, where IbixInsight' s offices are located,  can lead to a squandering of talent, being out of kilter with a rapidly changing society – feeling as if 'one is in a foreign country' Professor Mary Beard, or that 'Gender is in the grain of all that we do' Professor Gillian Beer, or that the main challenges only start to kick in when marriage and children arrive on the scene, the impact of our Gender is intersectionally realised, shifting in its ferocity and depth according to geolocation, class, ethnicity, skin colour, language group, educational investment, religious community, work environment, marital and reproductive status, age, sexuality, physical and mental health and abilities.
However, it is not just the workplace where 'gendered' impacts can be felt. In this section of our site, you will be invited to explore some of the work we undertake in addressing Gender Based Violence, Gender discrimination, Gender based harassment, and Gender exclusions in relation to the educational opportunities, life chances, health access, regionally and internationally manifested, alongside the challenges to which our graduate respondents in Cambridge responded to, realised within the public world of work.
Gender Impact Assessments
Gender impact assessments have been defined as examples of an ante evaluation, analysis or assessment of a law, policy or programme, which makes it possible to identify, through an act of creative brainstorming, incorporating interdisciplinary, intersectional and strategic considerations, a preventative way forward to mitigate the likelihood of any given decision having negative consequences for the state of equality between women and men.
Thus, the central question of the gender impact assessment is: Does a law, policy or programme reduce, maintain or increase the gender inequalities between women and men?
The European Commission has defined a gender impact assessment as follows:
 "A Gender impact assessment is the process of comparing and assessing, according to gender relevant criteria, the current situation and trend with the expected development resulting from the introduction of the proposed policy." 
"Gender impact assessment is the estimation of the different effects (positive, negative or neutral) of any policy or activity implemented to specific items in terms of gender equality."
Our team at IbixInsight, is ready to assist you in the development of your Gender Impact Assessments, in order to align the work you undertake in your organisation to most efficaciously generate enhanced gender equality in your programmes and undertakings. Get smarter on SDG 5 – addressing Gender Inequality across all your operations, internally and externally, as we respond to the enormous challenges confronting us all in this next decade.