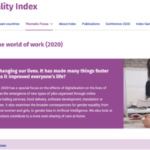 Last year the European Institute for Gender Equality generated the Gender Equality Index 2020 with an index which explored the level of equality across gender in the European Union. The Gender Equality Index in 2020 took a strategic focus on digitalisation and the future of work. Their thematic focus looked at three areas: • use and development of digital skills and technologies. • digital transformation of the world of work • broader consequences of digitalisation for human rights, violence against women and caring activities

Less than 50% of working-age women are in the labour market, a figure that has barely changed over the last quarter of a century, according to the 2020 UN report launched in the midst of the first pandemic year. Unpaid domestic and care work falls disproportionately on women, restraining their economic potential as the COVID-19 pandemic, as it cuts in across the world additionally affects women's jobs and livelihoods the gender discriminatory impact has yet to be fully understood, the report warns.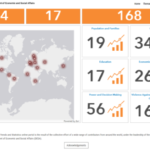 "Twenty-five years since the adoption of the Beijing Declaration and Platform for Action, progress towards equal power and equal rights for women remains elusive. No country has achieved gender equality, and the COVID-19 crisis threatens to erode the limited gains that have been made. The Decade of Action to deliver the Sustainable Development Goals and efforts to recover better from the pandemic offer a chance to transform the lives of women and girls, today and tomorrow." Secretary-General António Guterres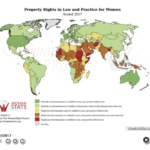 The WomanStats Project is a team of approximately twelve undergraduate research assistants, seven graduate research assistants, thirteen principal investigators, and over 120 former student assistants. We are dedicated to the continual expansion of the WomanStats Database, as well as the pursuit of our research agenda assessing the relationship between the situation and security of women, and the dynamics between security, stability, and the behavior of the state.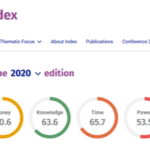 When exploring what the issues are that Gender exposes in our world we see a range of issues which a recent EU report has helpfully categorised as Work, Money, Knowledge, Time, Power, Health and Experience of Violence. When looking at Gender Impacts these are useful categories in which to be thinking about the issues across which gender plays a powerful, and 'discriminatory role' even in the third decade of the third millennium in the European Union.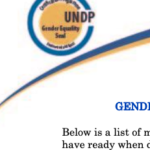 GENDER EQUALITY SEAL DOCUMENT CHECK LIST Below is a list of mandatory documents that Country Offices (COs) will need to have ready when doing the online assessment. Preparing this check list will allow COs to go through the assessment quicker