Carrie Pemberton Ford PhD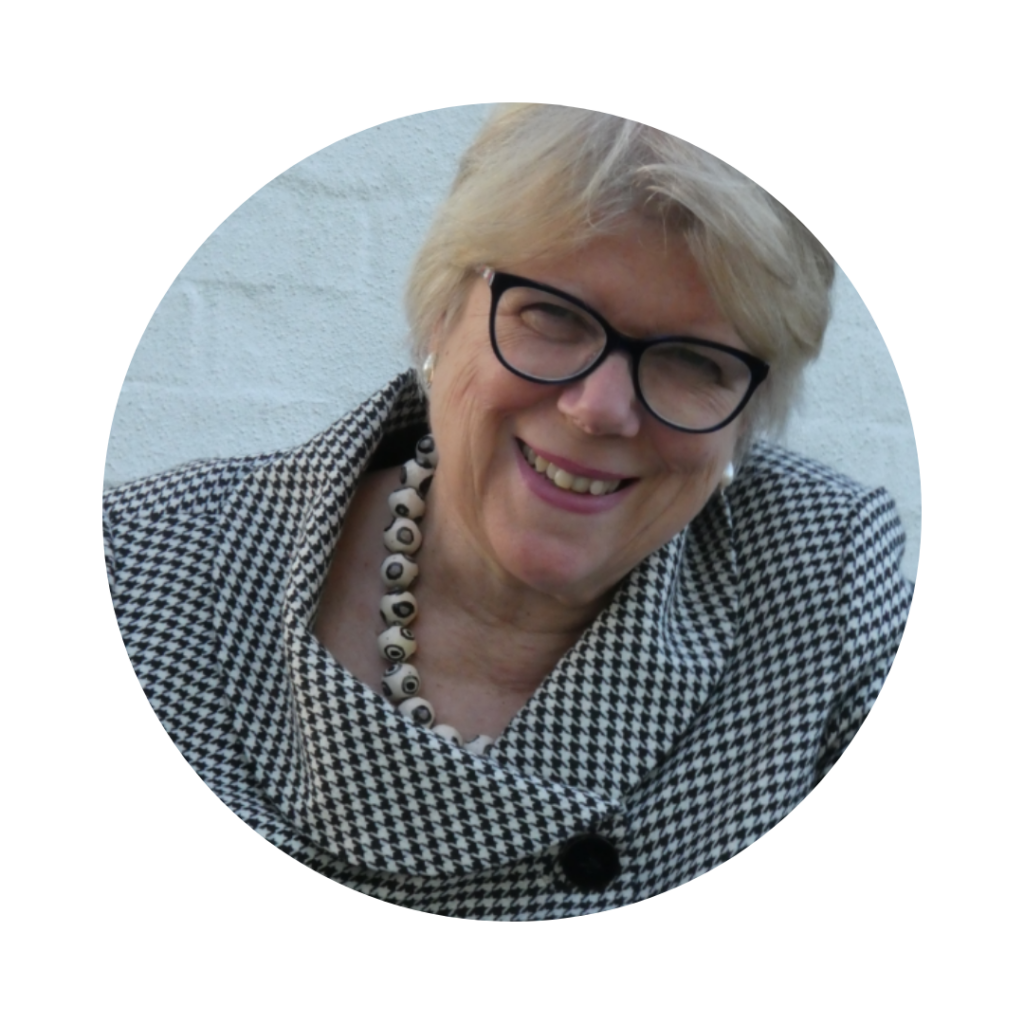 Carrie combines strong community and intercultural translation skills with a pragmatic, innovative and empathetic approach, which she has developed over three decades of work with communities, individuals and organisations under pressure both within the UK and beyond.  Her personable and sensitive approach,  is underpinned by resilience and clarity on the goal of an outcome,  which will be sustainable for both parties.  She enables everybody to feel 'heard', and her strong forward calibration and curiosity, skilful deployment of clear language, encourages everyone orientate themselves towards the future, working co-operatively and energetically to resolve stuck positions, and mobilise their future interests with alacrity, innovative energy, and purpose. 
Carrie has been working in the field of community and individual mediation, for many years, both in the realm of the protective services, in her professional role as a Religion and Welfare manager, a Hospital and Prison chaplain, a parish priest, CEO of a National Charity dedicated to building safe housing for those in recovery from sexual exploitation, and more recently working building partnerships between multi-partner organisations.  These have been located in highly contested arenas of political fragmentation particularly but not exclusively affecting migrant populations. 
Carrie is a much sought after trainer and consultant in Diversity and Inclusion, and with that skill base has considerable expertise and experience in safely exploring the experiences of those who have been intimidated, bullied or silenced, and assisting in the first critical steps of re- building self – esteem and safety.  Her outstanding ability in building rapid empathy and enabling resilience for those who have experienced abusive practices to name their concerns, whilst encouraging others to nominate their challenges in relation to transformational change, has won her numerous high profile public service and business contracts.   She has worked within the Commonwealth Secretariat, the Serious Fraud Office, the College of Policing, numerous local government agencies, Police Services across the UK, QUANGOs as a Women's National Commissioner, and more in supporting colleagues at the United Nations in senior strategic roles.   
Carrie has a current portfolio of work in developing organisational capacity to develop more coaching friendly and respectful cultures, able to undertake 'critical conversations', enable rapport and trust to be built in conflicted situations, train 'C' level parties in active listening, 'integrative complexity', appreciative enquiry, and the deployment of 'clean language',  all in the service of enabling the recovery of mutual respect, and work towards a 'mutual interests based', or 'win-win' solution.
Carrie is a senior national Non Service Assessor for the UK College of Policing a role she has held for approaching two decades.  She trains internationally in Strategic Gender planning, and organisational change and carries a particular specialisation in working cross culturally with Sub Saharan Africa and Asian communities.   She coaches on talent management, women's leadership and executive coaching,  was a UK Government appointed Women's National Commissioner– and has chaired a number of high profile committees, where her ability to bring forward working consensus and agreement is highly prized.  
Carrie is passionate about the transformational capacity for mediation and whilst attentive to the underpinning legal narrative, is able to express appropriately across the mediation  process, compassion for the individuals embroiled in the dispute, enabling the toxicity which frequently surrounds such processes to be neutralised. With her energetic and inspirational capacity to lift both parties focus for solution finding, she is something of a sorceress for the mediation task.  A member of the Civil Mediation Council, she carries an MA in PPE from Oxford, a DBA from the Open University and a PhD from the University of Cambridge. She trained with the London School of Mediation. 
Charming, personable, very smart, building safe spaces to tackle tough challenges with a singular purpose to enable a way forward –and a successful mediation where the joint will of both parties is mobilised, wherever and whenever possible – if this sounds the type of approach and the calibre of mediator, you would like to engage, then be in touch.  Carrie is available to conduct mediations throughout the UK and where needful into Europe, on-line whilst Covid 19 is still raging, and face to face where this is possible.  
For information on rates, and for a no-cost clarifying conversation please fill in our contact form below.  In certain instances rooms for mediation can be obtained through IbixInsight services. If this is something you would like to avail yourself of please be sure to mention this in your message below, for us to address for you alongside our mediation services with Carrie.